PHOTO RELEASE: Lt. Governor Rutherford Announces Return of Maryland Apprenticeship Tax Credit
Popular Tax Credit Now Available to Support Both New Registered and Youth Apprentices
ANNAPOLIS, MD—Lieutenant Governor Boyd K. Rutherford today announced that Maryland's popular and successful Apprenticeship Tax Credit is once again available to employers who hire new Registered Apprentices. Originally created as a component of the More Jobs for Marylanders Act of 2017, subsequent legislation expanded and extended the availability of this valuable tool to support the hiring of new apprentices. Rutherford made the announcement while speaking to apprenticeship award winners at a National Apprenticeship Week celebration at IBEW 24 in Baltimore.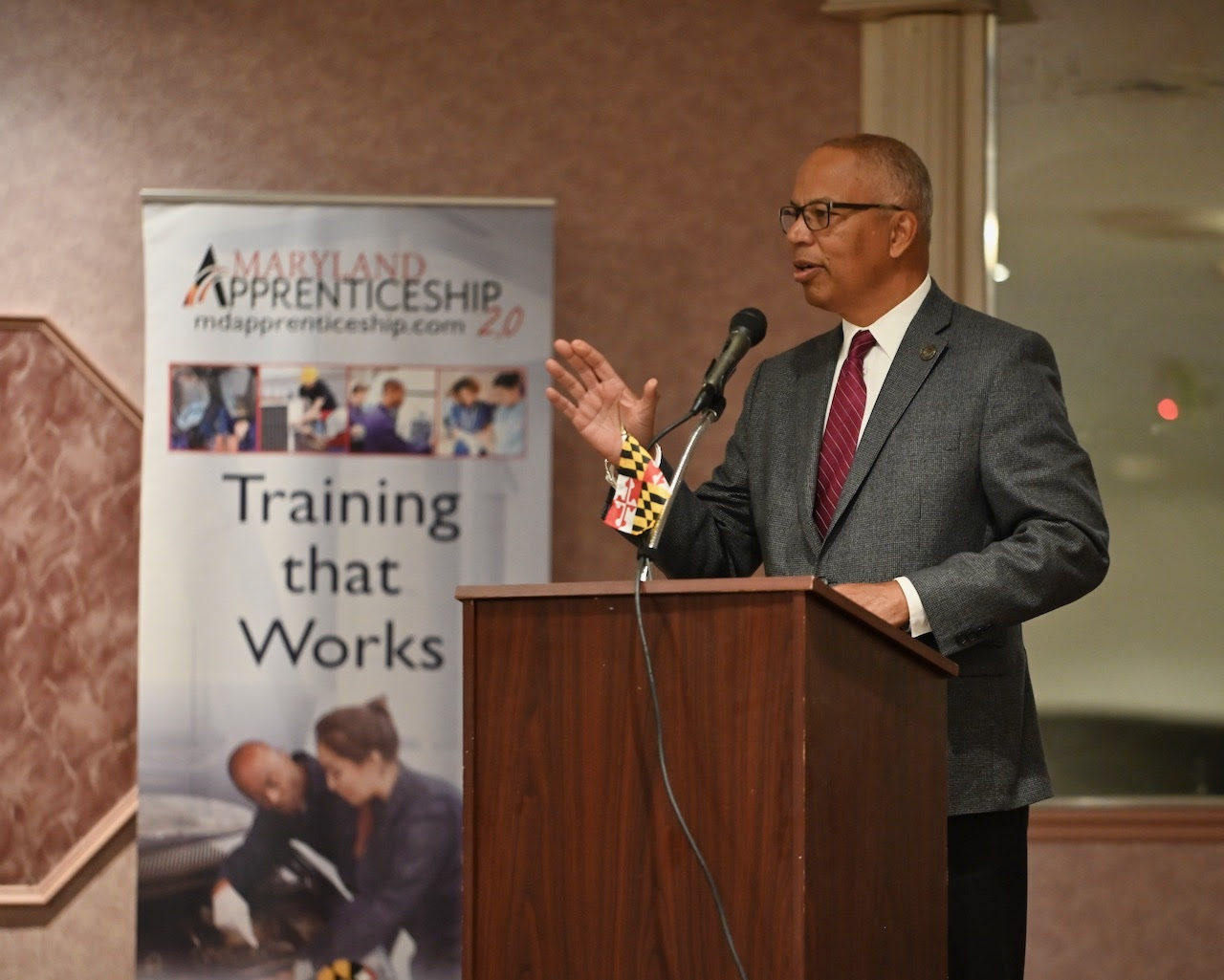 "It's an honor and a privilege to meet these talented men and women whose careers and lives have been positively impacted through Registered Apprenticeship in Maryland," said Lieutenant Governor Rutherford. "The Hogan administration has made apprenticeship and skills-based hiring a top priority and we're humbled by the results to date," continued Rutherford. "Today I call-on employers throughout our great state to join the more that 3,800 employers who currently offer apprenticeship so that together we can continue to grow and expand these life-changing opportunities that benefit both the worker and the employer."
In September, Governor Larry Hogan announced that the State of Maryland has reached more than 12,000 registered apprentices currently earning and learning in the Maryland Apprenticeship and Training Program—the highest number of apprentices ever in state history.
"With the State of Maryland setting a new record for registered apprenticeship in August, we know that more and more employers are looking to train the talent they need for our 21st century workforce," said Labor Secretary Tiffany Robinson. "Through innovative and strategic tools like this tax credit, our department is supporting the future growth of the apprenticeship earn and learn model which benefits both employers and jobseekers alike."
Details regarding the new Maryland Apprenticeship Tax Credit are summarized below:
Employers will continue to be able to claim the credit for new Registered Apprentices.
Employers can now also claim the credit for certain Youth Apprentices.
For employers to qualify, their Youth Apprentices must have had employment with the taxpayer for at least 450 hours of the taxable year OR employment for Registered Apprentices with the employer for at least seven full months of the taxable year.
For each eligible Registered Apprentice, an employer can claim a credit of $3,000. For each eligible Youth Apprentice, an employer can claim a credit of $1,000.
Each employer/taxpayer may claim up to a maximum of $15,000 in credit per taxable year.
"Our company has been able to utilize the Apprenticeship Tax Credit to train additional apprentices over the years," noted Rick China, President of Rommel Construction. "Being able to have this benefit allows us to provide paid training and paid education to our apprentices, and because of this reason we are able to recruit more quality apprentices to become top quality skilled employees."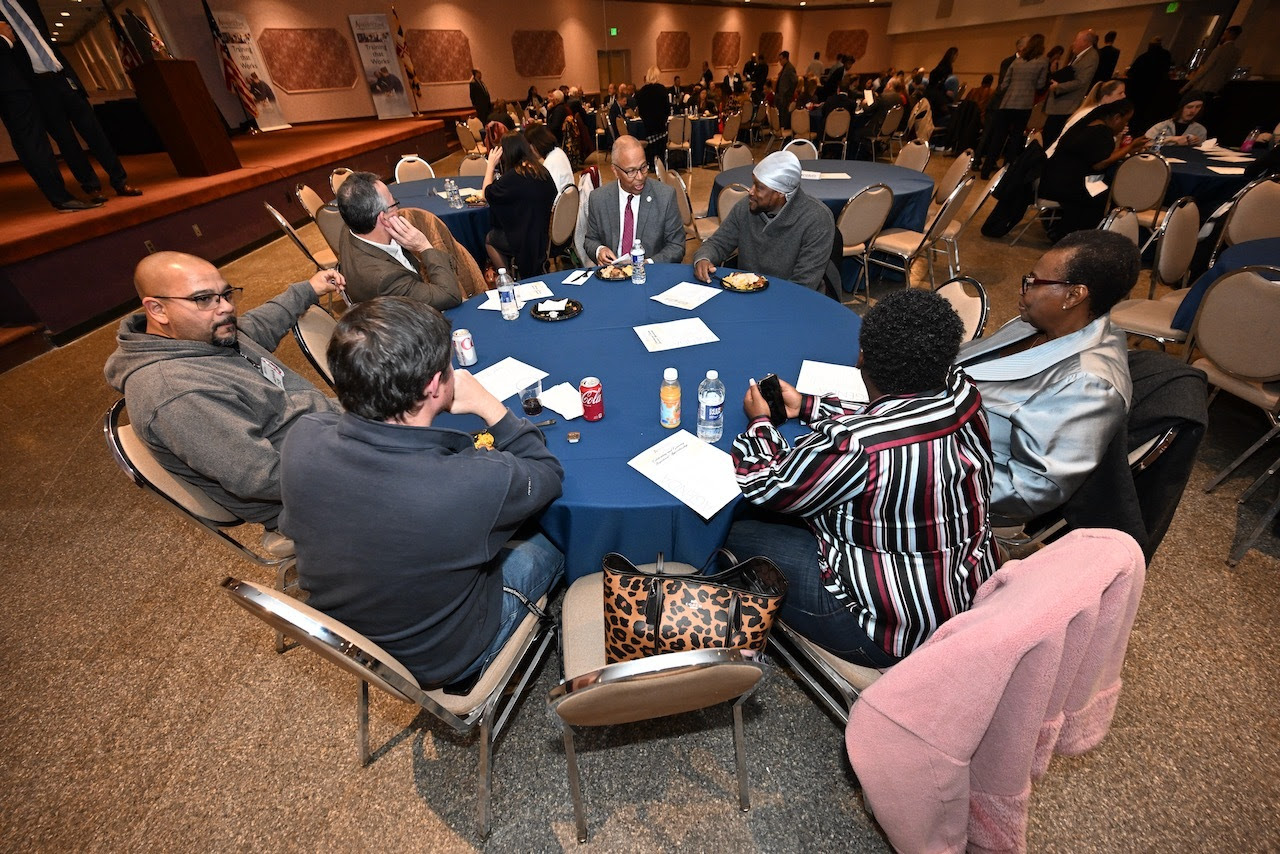 To be eligible to apply for this tax credit program, the employer must be a Registered Apprenticeship Sponsor and/or participating employer in a Registered Apprenticeship Program, or an approved Youth Apprenticeship Employer. Registered Apprenticeship means the Apprenticeship and Apprentice(s) are registered with the State of Maryland and have been approved by the Maryland Apprenticeship and Training Council.
For more information about the Maryland Apprenticeship and Training Program, visit http://www.maryland.gov/employment/appr. Youth Apprenticeship means the youth apprentice and employer have been approved to participate in the Apprenticeship Maryland Program, the state's youth apprenticeship initiative.
Businesses and job seekers interested in apprenticeships are invited to email info@mdapprenticeship.com or call 410-767-2246.
-###-