PHOTO RELEASE: Lt. Governor Rutherford Tours Durable Medical Equipment Re-Use Headquarters
ANNAPOLIS, MD—Lt. Governor Boyd K. Rutherford today joined the Maryland Department of Aging at their state-of-the-art Durable Medical Equipment (DME) headquarters to recognize the statewide DME Re-Use Program. This program collects new and gently-used durable medical equipment, sanitizes and refurbishes each item, and makes them available to adults and children who need equipment, free of charge.
"This program will continue to greatly improve the mobility and quality of life of many Maryland residents," said Lt. Governor Rutherford. "I am impressed with the DME headquarters and grateful to all those working to make this program beneficial to Marylanders in need."
Many Marylanders require the use of DME—such as wheelchairs, home hospital beds, shower chairs, walkers, and other assistive devices—to maintain their independence, safety, and standard of living. The cost of this equipment can be a financial burden, not only to uninsured residents but also to residents whose insurance will not approve the equipment needed or for whom approval is delayed. This innovative program offers DME to Marylanders across the state regardless of illness, injury, disability, or age, at no cost to the resident.
"Before I got the scooter, I was barely able to move around independently in my manual wheelchair," said Gregory Price of Fort Washington, a recipient of the program. "Now, I can get to church and other community events, and I am enjoying my newfound freedom."
The program has made a significant and positive environmental impact by diverting equipment from Maryland's landfills. To date, the program has collected more than 13,400 items, diverting 418,008 pounds, or 230,514 cubic feet, of waste out of state landfills.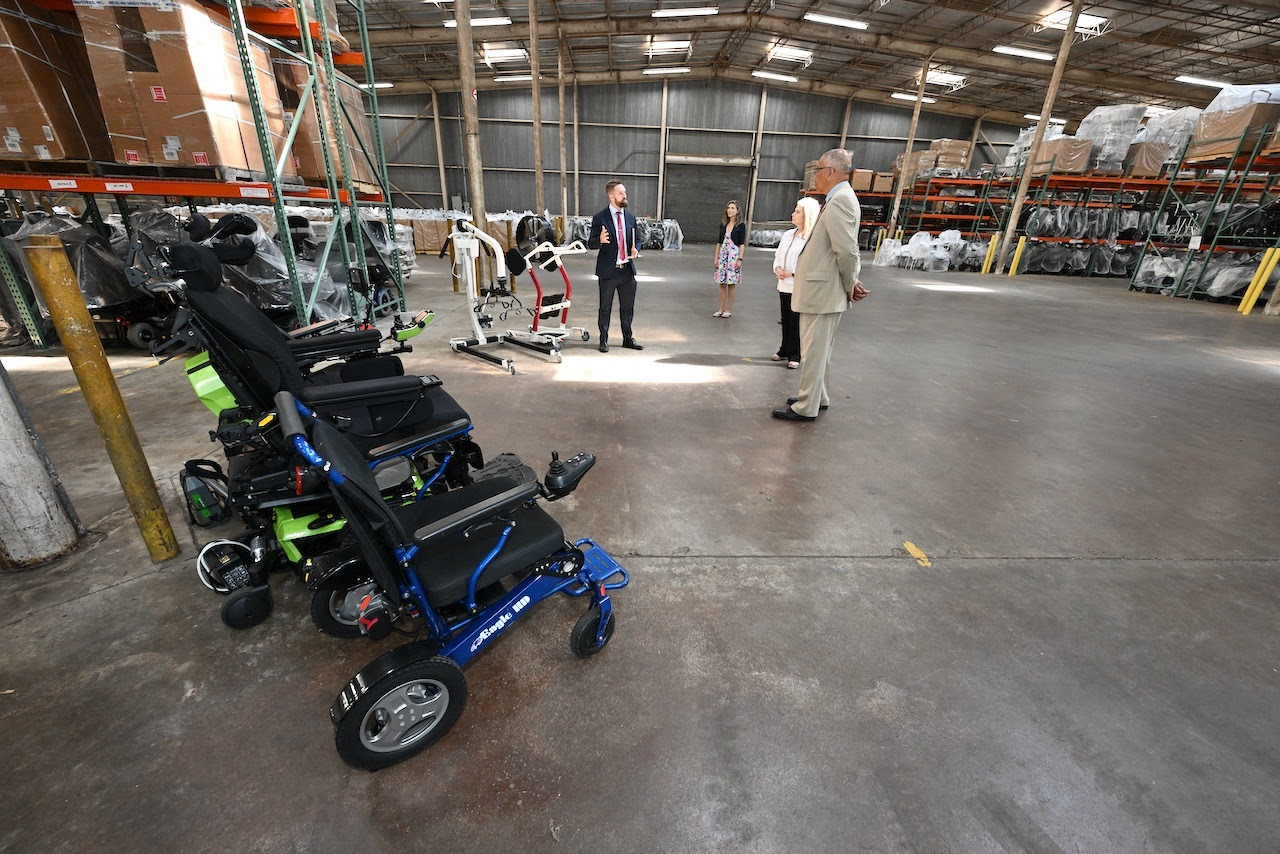 "It is with great pleasure that we offer this first of its kind, statewide program that provides free durable medical equipment to all Maryland residents with mobility needs," said Maryland Department of Aging Secretary Rona Kramer. "The benefits of increasing independence, social engagement, safety, mobility, and recycling, while reducing environmental waste, are immeasurable ."
To donate or request DME for use, visit our website: http://dme.maryland.gov or for more information call 240-230-8000, or email DME.MDOA@maryland.gov.