Governor Hogan Highlights Continued Economic Recovery, Job Creation With Visits to Port Covington and Port of Baltimore
ANNAPOLIS, MD—Governor Larry Hogan today joined the launch of vertical construction on Chapter 1B of development at Port Covington and visited the dredging operation at the Port of Baltimore—projects which are slated to bring thousands of jobs and generate millions of dollars in economic activity for the Baltimore region.
Port Covington. The governor celebrated the beginning of vertical construction on Chapter 1B of Port Covington, a mixed-use waterfront community in South Baltimore and one of the largest urban revitalization efforts in the United States.
"A vibrant Maryland depends on a strong Baltimore City, and Port Covington is a shining example of the potential and the positive growth that Baltimore City needs," said Governor Hogan. "Today's launch of vertical groundbreaking on Chapter 1B, which includes more than 1.1 million square feet of development, is the result of years of close collaboration between the State of Maryland, the City of Baltimore, and the private sector to revitalize this great city, to reaffirm our position as the most innovative state in America, and to continue to show the world that Maryland truly is open for business."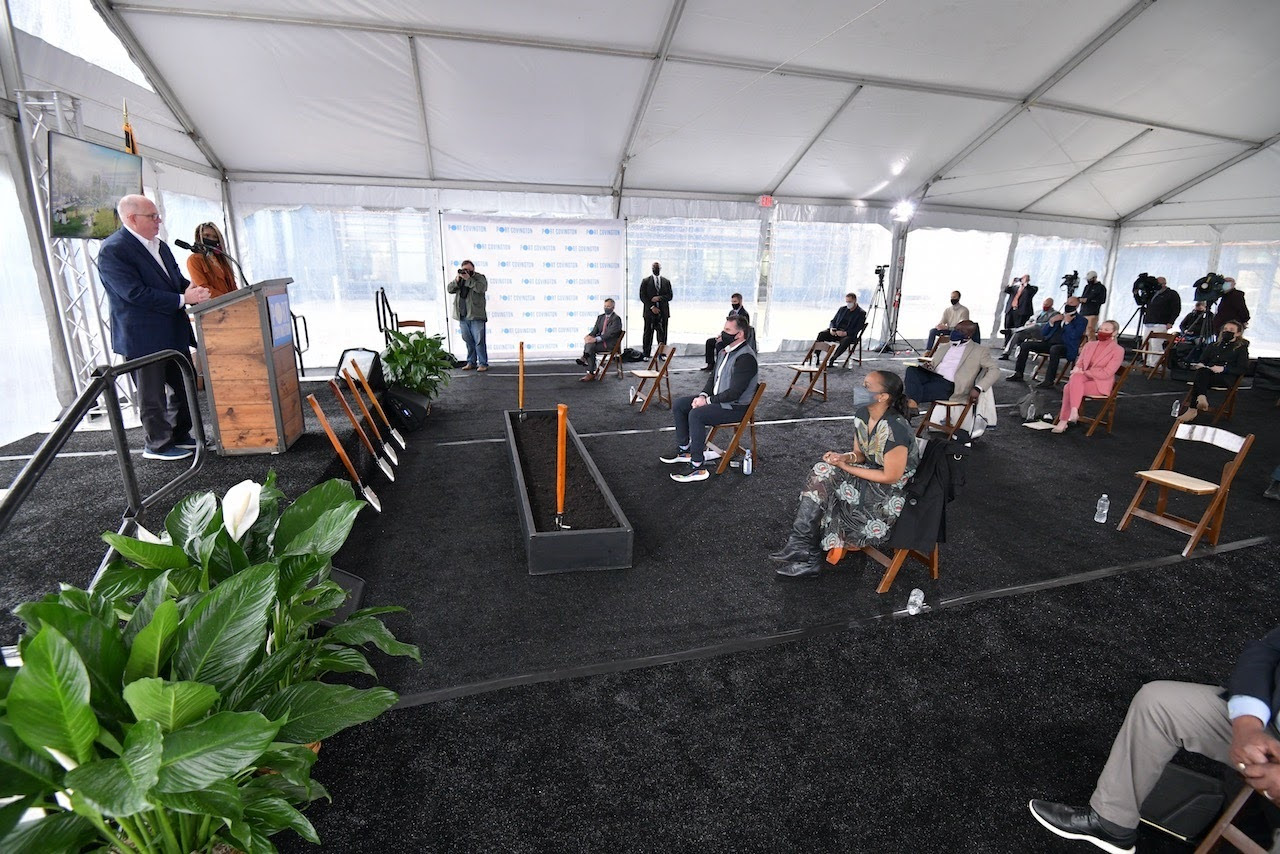 The Chapter 1B development phase includes more than 1.1 million square feet of development, and upon delivery, 20% of the residential units in Port Covington will be affordable dwelling units. Over the full buildout, Port Covington is projected to bring approximately 54,000 construction jobs to Baltimore City, and will support or create an additional 25,000 jobs. The project is also characterized by strong focuses on sustainability, accessibility, diversity, waterfront restoration, and workforce and community development.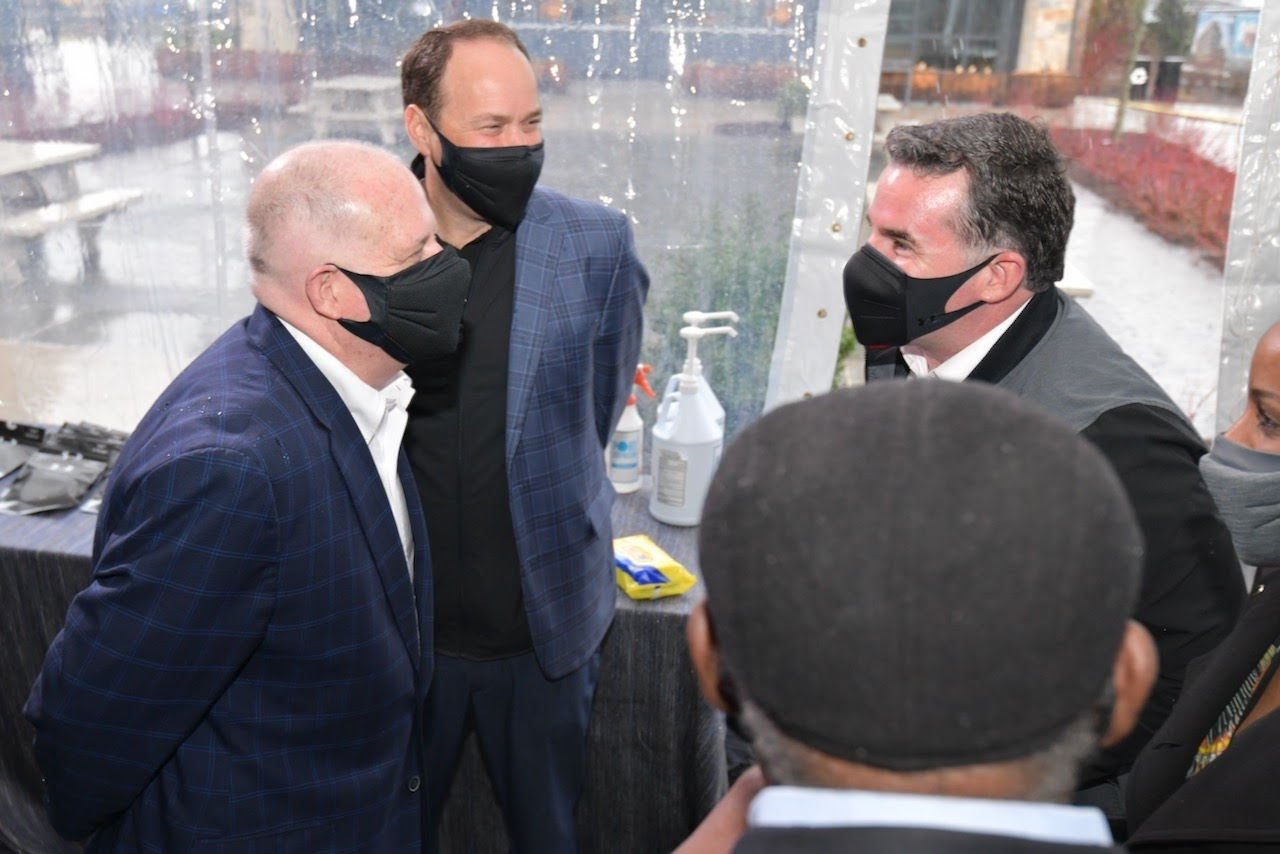 Port of Baltimore. During a visit to the Helen Delich Bentley Port of Baltimore, the governor saw firsthand the dredging work underway at Seagirt Marine Terminal to create a second 50-foot-deep container berth, which will allow the Port to accommodate two ultra-large ships simultaneously.
"A second deep berth at the Port, together with the expansion of the Howard Street Tunnel, will increase business, generate thousands of jobs in the Baltimore region and solidify the Port of Baltimore as a critical hub for commerce up and down the East Coast," said Governor Hogan. "The fact that the Port is already rebounding in a huge way from the economic impacts of COVID-19 is a credit to its workforce and the Port's reputation in the industry. Having a second deep berth here will lift our capacity and our potential to another level."
Dredging for the new 50-foot-deep berth is being conducted by Corman Kokosing of Annapolis Junction, and is expected to be completed this spring. Seagirt Marine Terminal is operated by Ports America Chesapeake under a 50-year public-private partnership with the Maryland Department of Transportation Maryland Port Administration.
-###–