PHOTO RELEASE: Governor Hogan Visits Emergent BioSolutions Facility in East Baltimore
ANNAPOLIS, MD—Governor Larry Hogan today visited Emergent BioSolutions' Bayview facility in East Baltimore, where the Johnson & Johnson vaccine candidate is being manufactured. The facility is designated by the U.S. Department of Health and Human Services as a Center for Innovation in Advanced Development and Manufacturing (CIADM) designed for rapid, large-scale manufacturing of vaccines and other treatments.
"Since the very beginning of this pandemic, I've said that Maryland's world-class public health and research institutions would be at the forefront of developing and producing COVID-19 treatments and vaccines," said Governor Hogan. "We are immensely proud that the Johnson & Johnson vaccine is being manufactured right here in Maryland, and are very optimistic about its impact on our continued fight against this deadly virus."
Through a partnership with Rite Aid, all Emergent employees essential to the manufacturing process will be offered vaccinations beginning today with one of the vaccines authorized under an Emergency Use Authorization (EUA) to maintain continuity of operations. The governor was joined for today's tour by Robert G. Kramer, Emergent's president and CEO, and Sean Kirk, EVP of manufacturing and technical operations.
"We were pleased to welcome Governor Hogan to our Baltimore Bayview facility, where upwards of 300 of our colleagues are working 24/7 to manufacture critically-needed COVID-19 vaccines candidates," said Kramer. "For more than two decades, we have focused on addressing public health threats in support of our mission—to protect and enhance life—and are proud to have a significant footprint in Maryland."
Last week, Johnson & Johnson announced that it had submitted an application to the U.S. Food and Drug Administration requesting EUA for its single-dose COVID-19 vaccine candidate.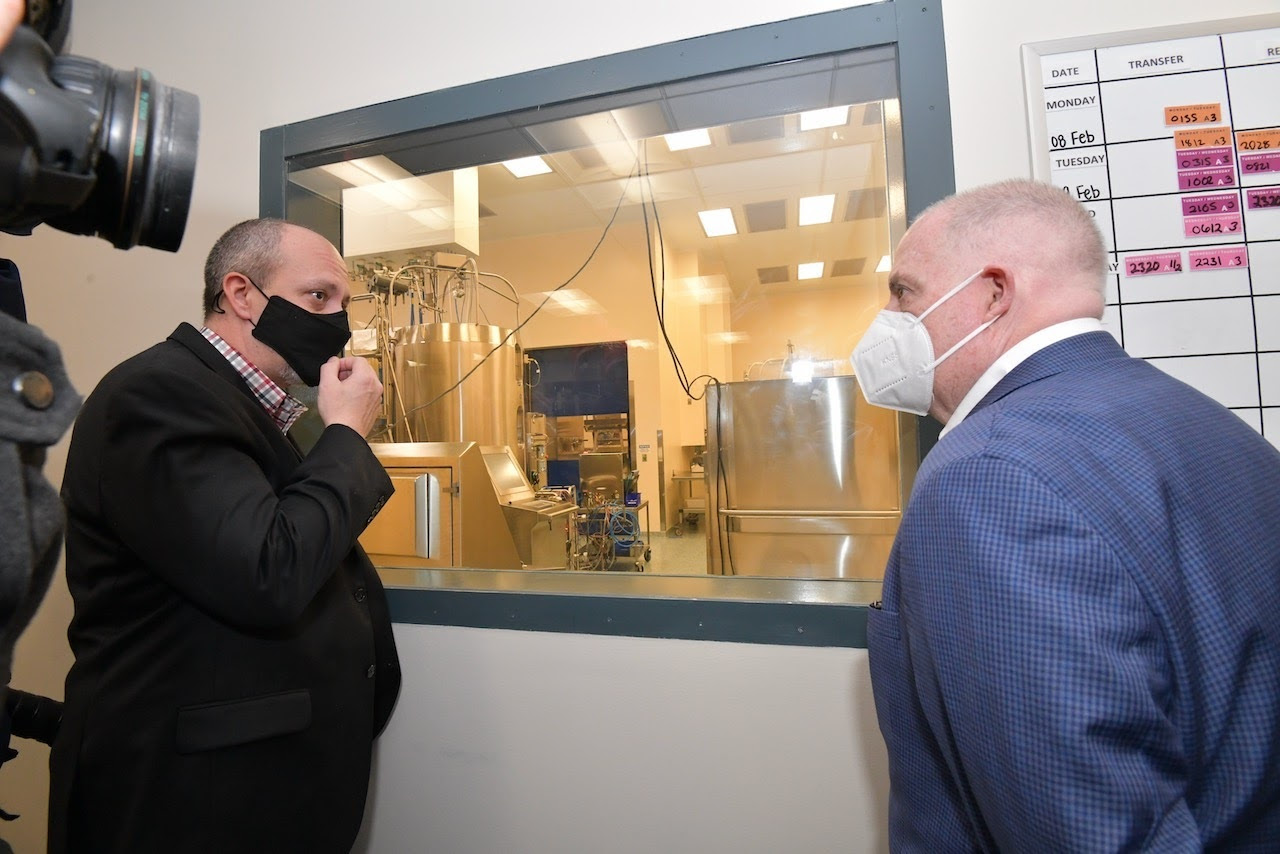 Emergent is one of dozens of Maryland companies that are working to combat the pandemic. More than 1,000 employees of its 2,600-strong workforce are located across five facilities in Maryland. In addition to its Baltimore Bayview CIADM, Emergent's contract development and manufacturing (CDMO) network includes fill/finish facilities in Baltimore Camden and Rockville and a product development facility in Gaithersburg, where its headquarters is also located.
–###-