PHOTO RELEASE: Governor Hogan Honors Valor Roofing, Local Veteran-Owned Company
"Raise a Roof for a Veteran" Program Has Provided 10 Roofs to Local Heroes
ANNAPOLIS, MD—Governor Larry Hogan today honored local veterans and presented a citation to Valor Roofing in recognition of their "Raise a Roof for a Veteran" program. The governor was joined by Maryland Department of Veterans Affairs Secretary George Owings, Valor Roofing President and Vietnam veteran Al Kincaid, and his son Adam Kincaid, as they celebrated the donation of a new roof to Vietnam veteran George Welch.
"Far too often, our veterans did not receive the thanks, respect, appreciation, or recognition that they wholeheartedly deserved," said Governor Hogan. "Thanks to the incredible work of veteran-owned companies like Valor Roofing, our heroes are getting the help and support they need."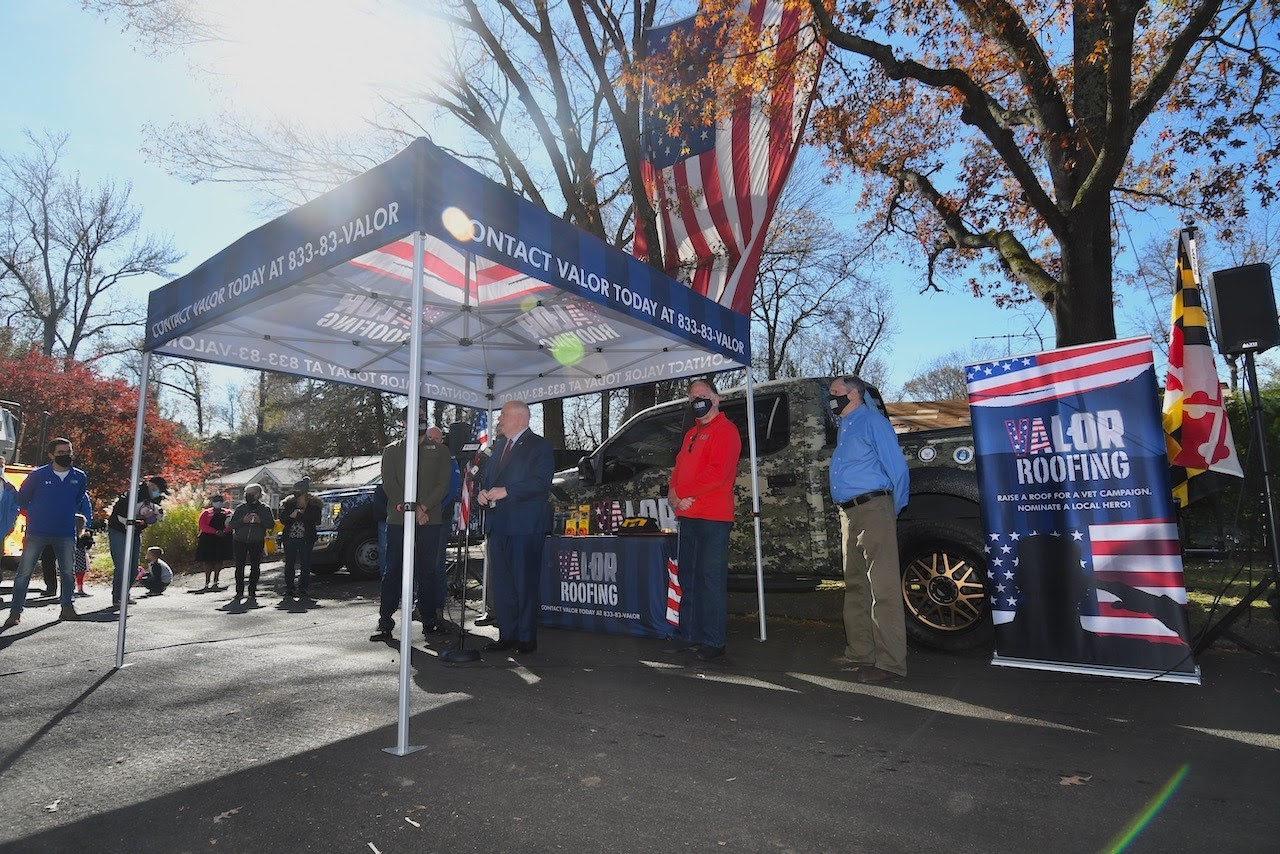 Valor Roofing, based in Lanham, selects four combat wounded or service-disabled veterans each year who are in need of a new roof. Since 2017, they have replaced the roofs of 10 veterans in need.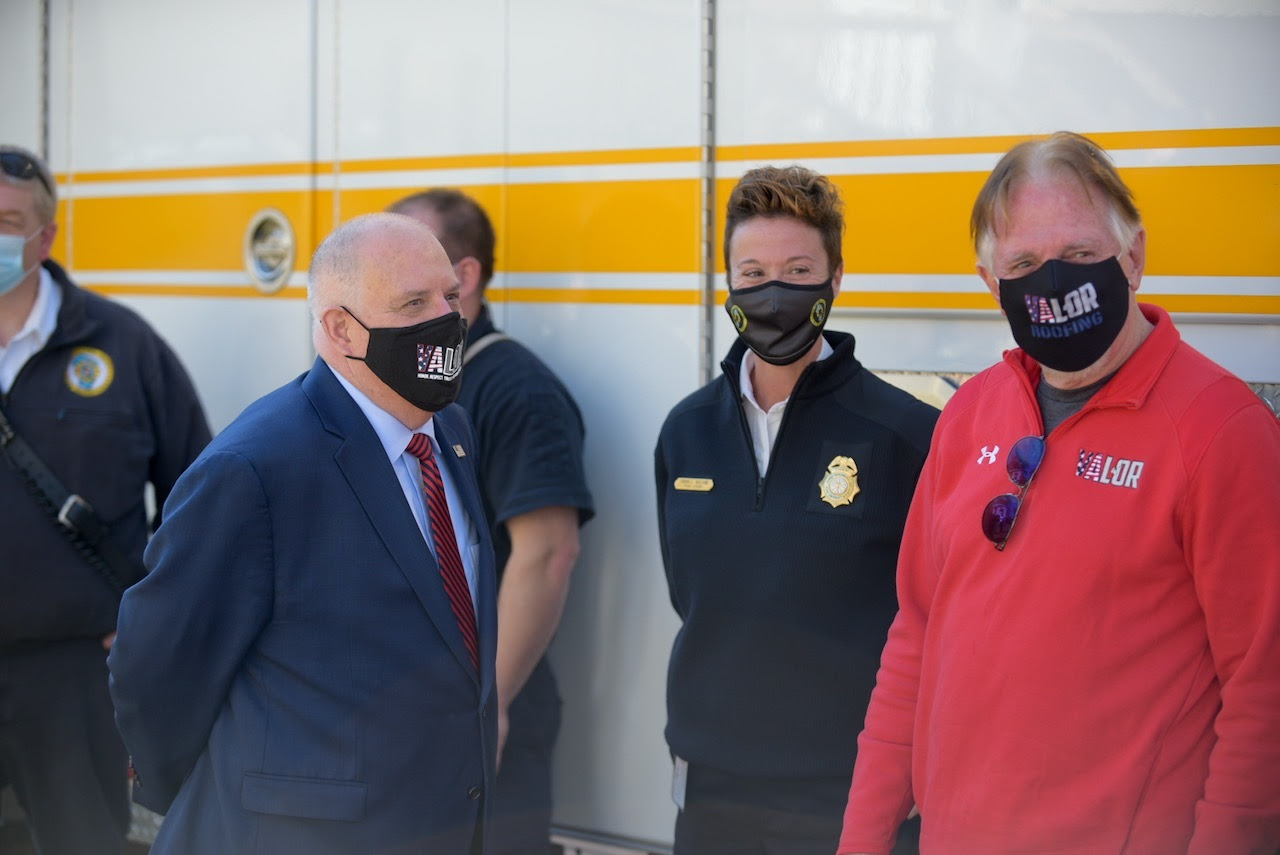 In addition to replacing veterans' roofs, the Valor Roofing team volunteers their time and resources to assist veterans in finding employment.
-###-